Late last night, Jay Miller, the longest serving executive director of the American Civil Liberties Union of Illinois, passed away. Jay retired in 2000 after more than four decades of leadership to the ACLU in Illinois, Northern California and in the national offices in Washington, DC and New York City. During his tenure in Illinois, he became the most recognizable figure in protecting civil liberties across the State. The following can be attributed to Colleen K. Connell, executive director of the ACLU of Illinois: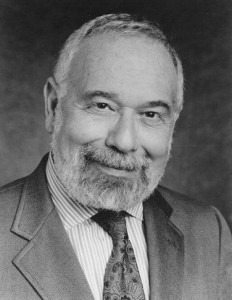 A great voice for individual freedom and personal liberty has been quieted. Jay Miller was a titan, a fierce advocate and a powerful inspiration for all persons who love civil liberties. For more than 25 years, Jay travelled from one end of our state to the other speaking out against what he saw as outrageous abuses of government. He championed rights for all persons, including women, persons from the LGBT community, persons of color and persons with disabilities. It was woven into Jay's DNA that no individual was less deserving of precious constitutional protections than any other person. He breathed, he lived and he understood that assuring fundamental rights for each individual ensures fundamental rights for all of us.

We are saddened by Jay's passing and extend our condolences to his wife and his family.