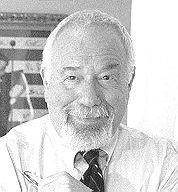 For most of the past three decades, the American Civil Liberties Union of Illinois was inspired by the leadership, the direction, and the unwavering vision of Jay A. Miller. Jay's passion for civil liberties, his unflagging courage in confronting arbitrary governmental authority, his strategic vision and diversity in programmatic initiatives and his ability to attract and retain talented staff, combined with his tireless efforts have fixed Illinois as one of the brightest stars in the ACLU constellation.

Jay retires from the ACLU of Illinois with a well earned reputation as a "master builder." He built the affiliate's financial capacity, creating a strong base of support for its work. Jay also courageously expanded the legal capacity of the ACLU of Illinois, permitting the legal staff to direct actions aimed at addressing many of the most vexing and complex problems faced by the powerless. And, in doing so, Jay enhanced the organization's capacity to reach new and diverse constituencies.

Under Jay's bold stewardship, the Illinois affiliate increased membership and financial support. During his tenure as Executive Director, the organization's budget has grown more than 500%. He organized creative and innovative efforts around membership recruitment and retention, as well as fundraising.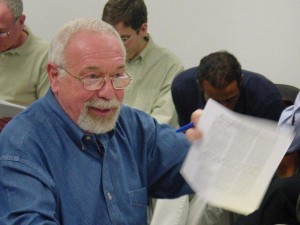 Throughout Jay Miller's tenure, the ACLU of Illinois developed and sustained an experienced, professional legal advocacy program addressing areas of traditional concern to the organization, as well as emerging issues in specific, discreet areas of concern. Under Jay's direction, the affiliate initiated a number of specific projects that formalized the ACLU of Illinois' ability to provide leadership and advocacy on these issues. These projects include the Reproductive Rights Project, the Children's Project, the Gay and Lesbian Rights Project, the AIDS/HIV Civil Liberties Project and the Racial Justice Project.

A diverse range of persons - ethnic minorities, children, the mentally ill, women and gay men and lesbians - benefited from the successful legal challenges brought by these projects. At the same time, the ACLU of Illinois continues to address critically important First Amendment issues that require on-going attention.

Jay's faith in, and support of, an aggressive, stable, highly-professional legal program not only produced a series of substantial court victories on behalf of ACLU clients, it also measurably improved the lives of thousands of persons across Illinois. This is Jay's proudest legacy.

Jay recognized - long before it was widely accepted - that the ACLU of Illinois must take its message of freedom to new audiences and constituencies. He advanced program initiatives that made the work of the ACLU more prominent in the women's movement, in the gay and lesbian community and in areas of the state outside of the Chicago metropolitan area. He traveled tirelessly, speaking to groups of all sizes, debating opponents and addressing the media, in order to advance the work of the organization.

In recent years, Jay played an instrumental role in launching the High School Civil Liberties program, an effort that takes the ACLU's message and work into the classroom. Through this effort, we have been able to raise awareness in many schools about civil liberties and constitutional issues. A new generation in Illinois is being exposed to Jay Miller's passion.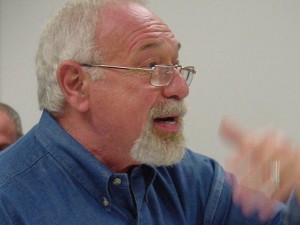 Jay's impact may best be captured in the words of a lawyer in private practice, who first met Jay thirty-three years ago when he spoke to a group of students at her high school. Upon learning of Jay's retirement, she wrote these words: "Thank you for all you have done in the pursuit of justice, and in particular, for sending me on the right direction as a young woman. I know that you must have touched countless others in a similar way."

For a lifetime of commitment to freedom and liberty, the Board of Directors for the ACLU of Illinois unanimously awards the 2000 Edwin A. Rothschild Civil Liberties Award to Jay A. Miller. His defense of civil liberties blazed a trail that continues to serve as an inspiration and guide for the entire ACLU.

We remain certain that Jay will continue to bring his passion, his strength and his experience to our fundamental mission - to speak truth to power and give voice to the powerless.