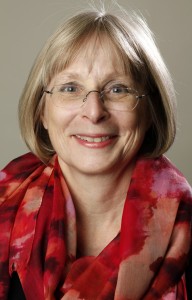 It has been an amazing twelve months. A new Presidential Administration has changed some of the odious policies of the Bush Administration, but has left many in place, necessitating continued diligence and attention by civil libertarians. Here in Illinois, we have seen a change in the Governorship, but - unfortunately - we have seen few improvements in the conditions faced by the most vulnerable in our society, including children in the child welfare system, ethnic minorities being subjected to discriminatory police behavior and the mentally and physically disabled forced to live in large institutions with little autonomy and, often, substandard conditions.

In the face of these challenges, I am more proud than ever of the ACLU's work. And, I am thankful for the resources we have in this state in order to continue our work. I am thankful for the Board and leadership of this organization that give time and attention to our work. I am thankful for a wonderful, experienced staff who labor each day on behalf of our clients. I am thankful for our generous donors and benefactors who provide the financial support that makes this affiliate strong and vibrant.

And, I am thankful for you - our members and on-line activists who lend your voice to our work. Over the past twelve months, we have asked you to reach out to your legislators and local leaders on critical civil liberties concerns. The response is overwhelming: you have made more than 10,000 contacts in answer to those requests - 10,000!

As a result, your voice is being heard - in the halls of the State Capitol and throughout this office. And, we look forward to hearing from you in 2010.

To see all that we have accomplished together, you might like reviewing a speech I recently delivered at our 2009 Bill of Rights Celebration - a speech made possible because of the support and assistance of people just like you. You can read the speech at action.aclu.org/cost.

As we enter this holiday season, I wish you and your family the best and hope that you have a Happy New Year. Although our national office will send other messages in the next couple of weeks, this is the final message from the ACLU of Illinois for the year. After the first of the year, we will be back and we know that you will answer the call.