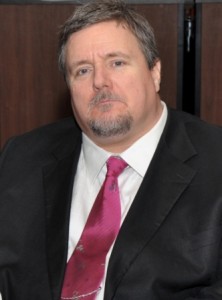 The ACLU of Illinois mourns the loss of board member Henry "Harry" Chandler. Chandler was an advocate for people with disabilities and board chair at the disability rights organization Access Living in addition to being a board member of the ACLU of Illinois among several other non-profit organizations. The Chicago Tribune ran his obituary.
As a board member and chairman for Access Living, Henry "Harry" Chandler Jr. was a soft-spoken and effective advocate for people with disabilities. But his contributions to the community didn't stop there.

"He was thoughtful about issues of civil liberties, the environment and public transit," said Marca Bristo, president and CEO of Access Living, which provides services and advocacy for people with a wide variety of disabilities.

Mr. Chandler, a quadriplegic who used a wheelchair after a surfing accident when he was in college, was on the boards of several other community organizations, including the Chicago Transit Board, the American Civil Liberties Union of Illinois and Openlands, Bristo said.