40 years ago, the Supreme Court declared that the decision of whether or when to become a parent was a fundamental one, protected by the Constitution's guarantees of privacy. This decision brought to an end much of the unsafe underground provision of abortion services – practices that endangered women's health and lives.
On this important anniversary -  share with us (and the world) what Roe means to you! How has the right to decide when and whether to become a parent changed your life?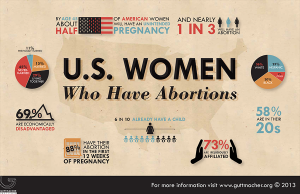 Share this page on Facebook with your comments, or tweet using the hashtag: #RoeAt40!