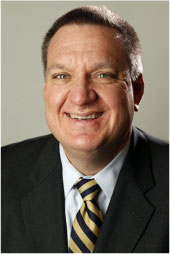 Director of Communications and Public Policy

Ed Yohnka began his job at the ACLU in June 1999. He serves as a primary spokesperson for the civil rights advocacy organization. He appears regularly on television and radio programs in Illinois and throughout the nation. Yohnka also is widely cited in newspapers and publications on legal and legislative matters related to the ACLU of Illinois' priorities.

From 1987 until 1999, Mr. Yohnka served on the staff of the American Bar Association, spending most of that time as a Special Presidential Assistant in the ABA's Office of the President.